Browsing around for new blogs to follow, I found this gorgeous blog called
One Sheepish Girl
. She's already a bit well-known, but I wanted to share her anyway! She knits and crochets and offers several gorgeous tutorials. I love her photography style; really inspiring and beautiful. Her blog design is also gorgeous. I was immediately hooked on this tutorial, and I think you will be too if you like embroidery.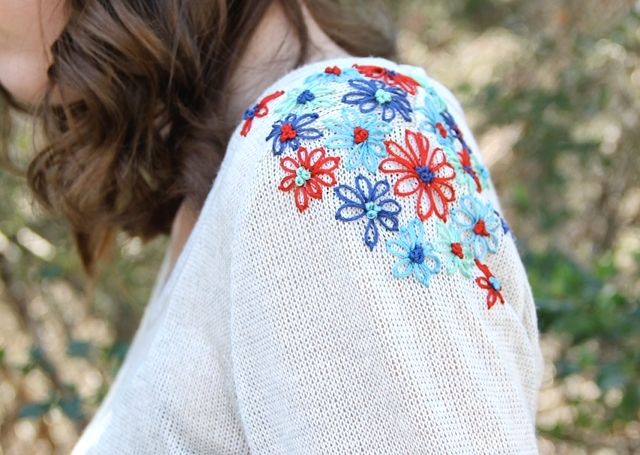 Just look at the gorgeous results of this project! I so want to do this.
And psst...
Take a peek in
my Etsy shop
and look at the three pairs of earrings just listed! I finished them today, along with several other pairs that will be going up soon. I've been working really hard for the past several days, and I don't plan on slowing down anytime soon!
I love having a place where I can work. My roommate gave me a long, black table when I first moved in, and I was able to put it in my room next to my big window. It's my favorite place to sit and come up with new ideas. All of my current materials are strewn across it in beautiful disarray. I love it.
I hope you enjoyed stopping by! Happy Wednesday!