It's 2014 and I'm back in AR - ready to start some new projects. I worked on some new ideas while I was spending Christmas with my family, and I can't wait to share them with you! Right now, I wanted to share some helpful tutorials for those of you who knit.
First, a tutorial on weaving in ends. I came across this
tutorial from Purlbee
on Pinterest (where else? although I had visited Purlbee before and snagged some patterns from them). This tutorial is extremely helpful - I have had so much trouble keeping my ends woven when finishing knitted items! They just love to come undone and ruin everything with their fluffy little ends. Try this tutorial next time you're finishing a project - there are several different methods pictured that you can use.
This next tutorial is a bit more technical, but I'm sure I have some techy readers out there somewhere! If you design your own patterns and are interested in creating a colorwork chart, check out
this tutorial
from Marnie Speak - I'm excited to try it out myself and start making my own charts.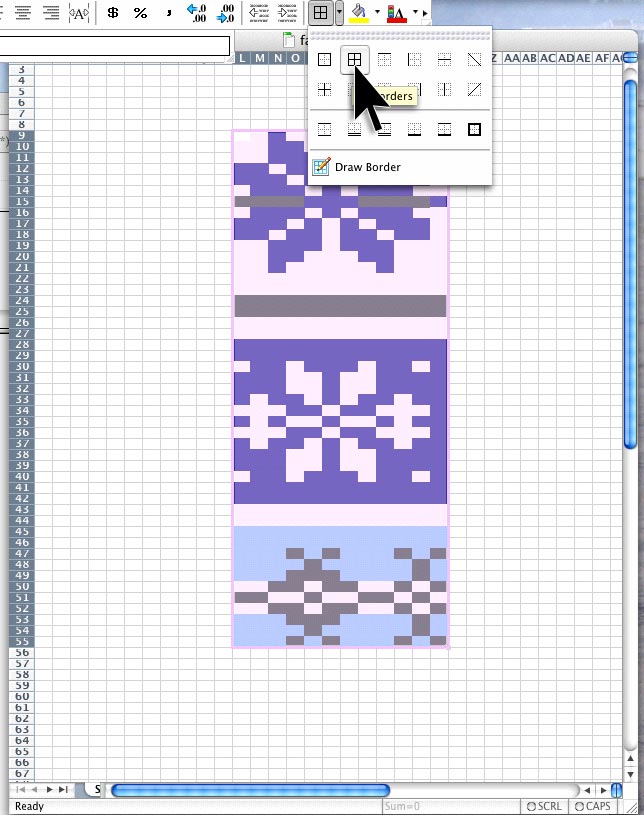 Hope these tutorials were helpful! Have a great weekend!